Anti Theft Android Project Idea with Source
Project Overview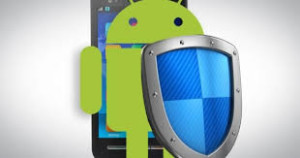 Anti-theft android project is just like a tracker who will able to provide you the location details and other advance features when your android phone will be lost or will be stolen from your place. Its name has been given Anti-theft as because using this new feature, this app will not be visible on the start screen, after installing on your android device. Anti-theft android project will help you to protect your android devices even if it's get lost. When your android devices will lost or stolen, you can lock your phone from remote location. It's the smart app, which ill uses the GPS power and Google map to provide the exact location of your stolen android device. Hackers and thieves will not able to access your precious data, as this anti-theft android system having the power to erase your data, when someone wants to access it without your permission.
Existing System
Previous anti-theft android project was not able to provide you the location details of your stolen android device. The earlier system was not able to work as anti-theft as because after installing the software on your android device, its logo is visible to the start screen, by which thieves will also able to know, it's an anti-theft software, so many changes can be made immediately. Earlier system was not able to identify your SIM card based on your IMEI number and even if someone able to unlock your home screen, they will able to use your android phone by inserting another SIM card.
Proposed System
It's the new anti-theft android project, by which it will able to identify whether your android devices has been stolen or lost etc. If someone entered the incorrect password while making login to your mobile, the anti-theft system will be activated and based on users move, the system will act properly. In case, if your android device get lost and want to receive the information of your phone, add other mobile on which you want to receive.                                                    
 Even the users will also able to block their android phone by giving a miss call to their number remotely. It's the anti-theft system which will work silently and use the gps and google map to send information about current location to its authorized person. In this new anti-theft system, the system can take images by making the home screen black and send images to the desired receiver phone from which by seeing images, persons can identify the location.
Download Project