Class Time Table Android Project with Source 
Project Overview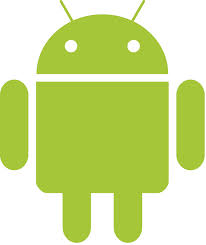 To make class time table handy, this class time table for android has been developed. This app will play a vital role for institutions or colleges who want to inform their teachers in dynamic time. Using this app, teachers will also able to create their class time table as per their convenience and make changes as per their accessibility and necessity. It's the class time table app by which teachers can get their class information by using their fingers. To make this table more informative, all the information's has been represented in understandable manner.                                      
 All the information's provided through the class time table will include their start and end time with date, their locations like class, sections, number of students under particular batch etc. So using this android app, teachers and faculty members will able to know their teaching time whenever they are in need.
Existing System
As we all know, how the traditional class time has been used and even in today's technical era, this tradition is going on. But sometime, teachers may forget their routine and stay idle at staff room by which students have to be the sufferer. Sometimes due to mis print on paper work on in class time table register, there occurs conflicts between teachers for their time schedule which is not good for teaching environment. Quick updation work cannot be possible, because of having file at another location and it's also not having possible to check their file immediately when required or when needed.
Proposed System
The most important and best feature of this android app is that, it can be accessed from anywhere using their smart or android based phones. Using this class time table android app, teachers will able to get their available batches and their timing details. Teachers if the accessibility has been provided through admin, will able to add new batches on the available existing time. Updation, deletion, modification of available batches can be made through admin panel, but if any teachers have get this facility, will able to make operations, thus able to provide dynamic working environment for today's busy schedule.                                                                                                                            When the system will involve in updation work, there will be a proper message of waiting will be displayed to particular user. But to make a responsive system, it will take care of class time and allow teachers to make changes to their routine task, before their starting time.
Download Project