E-Contact Android App Project with Source
Project Overview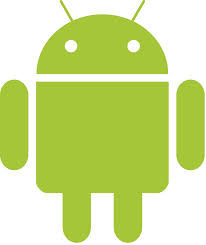 E contacts android project makes your contact list available all time and can be accessed from anywhere. This android project can be helpful to save your precious memory. It's just not only provide you to save contacts information, but more than that. This e contact will also act as optimizer, who will responsible to perform other functions to make your information updated and accurate. Using this e contact android project, you can save unlimited contacts and make necessary processing based on your requirements. Its smart filter system will also allow you to import contacts from networking sites and saves their information's to the respective fields automatically.
Existing System
Existing system does not allow us to save our contact information online and also to make files of contact data which is saved to our mobile phone and save to external memory for future reference. Using the current app, we cannot able to create backup of our contacts and even cannot make further advanced filtration like duplicate contact list and their missing fields information which is required to be filled. There was no facility to make multiple operation at a time by just one click. Contact list cannot be categorized based on user defined rules or using system defined rules.
Proposed System
Using this e contact android project, you can import contact from various social networking sites and even from your email contact lists. This system will automatically enter the necessary data, by which you can easily save to the server or to your mobile phone in offline mode. E Contact android project also provide you the facility to make backups of you contact lists and not only that, it will also able to create a text file of all your contacts, so that you can keep separately for your convenience. Apart from these, e contact android project will also able to find duplicate contacts and take necessary operations based on your requirements.
Features of this project
Synchronization of contact list with your android phone in one click.

Easy process of automatic fill up while importing from networking sites.

System can easily found duplicate contact details and take necessary actions.

E-Contact android project allows you to make multiple operations at a time.

Easy user interface to take advantage of e contact android project.
Download Project