EGC Android Project with Source Code
Project Overview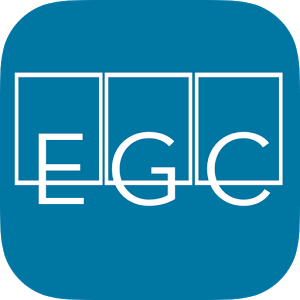 EGC android project will act as an eye for our heart. Using this android app through your sensor based smart phone, you will able to get the status of your heart and its behaviours. Now using this EGC based android project, you don't have to rely on bulky heart monitoring system and no need to depend on any doctor to know the reports of your heart. This EGC android project will transfer the data of your heart to your android phone using wireless technology via Bluetooth. You can use this android app, by making your phone as wrist watch or starring over your chest.
Existing System
Previously the heart patients were dependent on doctor's clinic to get their heart report which was produced through holter monitors. There was no provision of getting live data and thus extra payment has to be made for your cardiologist. The problems arises with the athletes who wants to monitor their heart rate and see their historical data during their need, but it wasn't possible earlier. There was no means by which the persons who are suffering from heart problems can get their data and visit their cardiologist clinic whenever they found the need of it. Because of some technical data, it wasn't possible for general persons to understand such kind of data, thus dependent on doctors to get their accurate information's and make all their doubts clear.
Proposed System
As all android based smart phones uses wireless technology, so now it's easy to develop an android project which will monitor your heart activity and represent the information's in easy understable manner. Using this EGC based android project, you will able to measure the heart beat rate and get your heart conditions real data whenever you are in need. Because of wireless technology, the transmission of data using Bluetooth will be fast and accurate data will be provided to the users. It's the EGC android p0roject by which you can check your heart EGC, its variability and the heart rate and no cost. To make your understanding more clear, advanced analysis of heart data will be made available, so that clear picture can be obtained and can be produced to your cardiologist for further consultant.
Features of this project
Use of wireless technology to make data transmission fast and accurate.

Proper use of Bluetooth to collect data of your heart and send to your mobile.

Real time data in easy understable manner.

Get required data in required format with EGC analysis.
Download Project