Facebook friends on Google Map Android 
Project Overview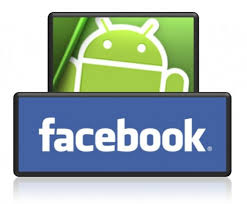 Social networking sites are the today's trends which is being used in huge demand by all users of all countries. Now, if you want to locate your friends when you are in need or desired to know about, where my friend is now. Now it's the app, which meets your requirements and able to provide your answer using google map to make your understandable easily.                                                                                                                                          This android app, will use some of the important API of google map and Facebook, to finally both these system and present as a single platform. Using this app, you will able to get your Facebook friend location on google map and based on that, you will able to track your friend's current location and their address.
Existing System
Earlier, we are dependent on the information which has been provided to us and which has been provided by other medium like letter, telephone calls. Because of these, there may be chances of wrong information. Even if you able to get the information, you were not able to reach the correct location when your friends are in need.
Proposed System
Under this android developed process, we are going to location based google services like google API used for maps, Facebook. To make a powerful system, we have used GPS control system which will help you to trace the address and exact location of your Facebook friend. It will take the help of Facebook, through which system will able to identify the location of your friends and send the required information to GPS system and to google map to display the location.
Features of this android project
Using the feature of location based services provided through google, users will able to get the friends location using social networking site Facebook.

Automatic transfer of data to next processing module to produce the output through google map.

Displaying the exact current location of your friends using google map.

Based on the collected information, you will able to get the address and navigation system through this android.
Download Project