Car Sales System
Project Abstract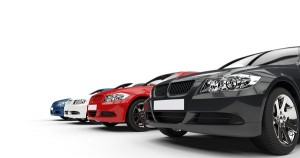 Car Sales system is an application that computerizes the conventional car sale procedure which we are aware of. This is a windows based application. This helps in managing data related to buyers and sellers of the cars. Business reports can also be generated and viewed.
Existing system
In the existing Car Sales System all the transactions are done in offline mode. The response is very slow and it is tough to retrieve particular data. Online data capture and modification is unavailable. The records that are maintained in MS Excel cannot be shared easily in multi user environment. Lack of security grants access to anyone which may lead to data misuse.
These are the limitations of existing system.
Proposed System
The proposed Car Sales System application completely automates the existing system. It handles the new and used vehicles inventory, Front end customer booking and billing. Every detail of a vehicle like manufacturer name, date of purchase, Kilo meters ran( in case of used vehicles), price, model etc  are recorded. This window based application is designed with user friendly computerized system with which a particular data can be retrieved with ease.
Car Sales System Modules
This application is divided into following modules
Addition/Deletion of Cars and details

Viewing details

Searching for a car
Module Description
Addition/Deletion of Cars and details
System shall allow the administrator to login and add data related to cars and its images

He will also be able to delete old data related to cars.

Admin has the permission to add, edit and delete data

Shall be able to save list of cars
Viewing details
To view the saved list of cars

Each detail of car like year of purchase, manufacturer type, name etc can be viewed.
Searching for a car
Search car based on matched keywords such as cost, year of manufacture etc.

Search result page returns image of car, car name and information related to car
Hard Ware Requirements
Processor : Intel Pentium II or above

Ram : Minimum 512 MB

Hard disk : 10 GB or above
Software Requirements
Technology : JAVA AWT, Swing

Operating System : Windows XP/7 or higher
Download Project