Music Library Management System 
Project Objective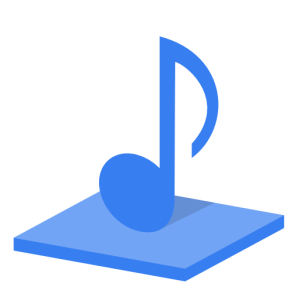 Music Library Management System have to sale various musical items and each items comes with number of models and variety. Maintaining all these records and making updation regularly such as its selling price, number of items available per items, entering their cost price etc was not an easy task manually. As customers also do not able to search any particular item based on their required model and product name along with their manufacturing and brand details. Through this Music Library Management System, its admin will also able to make necessary operation related to their customers who have visited to their shop and using this information, shop owner can take other action such as providing new arrivals information to their particular customers and give rebate during purchasing of other products from their shop on the basis of the purchasing records. This Music Library Management System will having the ability to store the vendors shop address, their contact number of type of instruments that has been purchased from their shop. Through this contact information, shop owner will able to contact their vendors whenever they are in need of purchasing any items. Shop owner will get relieve from making items bills manually, the only work that has to be done is entering item code and total number of items that has been purchased by the customers and rest of the processing work will be handled by the system and prepare bills including service taxes, date, time and generating bill id and their customer id.
Existing System:
Maintaining customers and the vendor's records was not so easy manually and every time whenever customers visit this music store have to show their customer card to get rebate on any special offers. If due to any reasons they will lost their card, customer will not able to get exclusive offers while purchasing and have to make new cards by which they have to paid again for taking the same service. Customers were not free within the shop to search their particular musical items on their own and select under their shop cart. The manual Music Library Management System was not able to create a virtual environment within their shop by which more working assistants were required to handle the customers and thus increase in investment by which shop owner not able to make more profits.
Proposed System:
Auditing process was not easier in manual system and shop owner have to check all the billing voucher to calculate total selling's of a particular day, but with this system audit on any particular section can be easily be known by using single option which has been provided under the account section. Even preparing salary sheet and balance sheet can be easily achieve by using the options available under the account section. It will also help the shop owner to set salary for each working members within their shop thus saving time and money for preparing final salary sheet for each working employee. It will allow admin to know the total stock details of each items and the background processing work will be done by retrieving the particular field data from the file which is saved at any computer location and providing security features by which only admin will have the authority to access and make modification to these files.
Download Project