Speed Tracker Android Project
Project Overview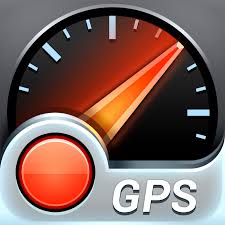 Speed tracker android project is used to keep track on the speed of your vehicle. It's an android based project, which able to measure your speed and inform you about the dangers which can be happens based on the surrounding environments and crowds. You can make use of this speed tracker android app while travelling or riding your vehicles. It's the best applications for the parents, who want to know, whether their children's are riding the vehicles, within specified speed limit or not.  
                                       Under this unique project, we have used the messaging system, by which parents will able to know the current speed of vehicles. Whenever their children's will cross the speed limit, the messaging system will send the message alert to their parent mobile number and along with the details of speed. Parents will also able to get other relevant information of their children during their drive. The GPS system will inform, where the vehicle is, in which direction they are moving and total distance which they have covered.
Proposed System
Proposed system is able to provide real time information to the parents for their children safety. By knowing their riding status and their speed limit, parents can suggest their children's and even they can make their alarm ring from remote locations. Using speed tracker android project, parents will also able to know the travel log details. If the best app for new comer who wants to learn driving with safety.
                         By setting the alarm for particular speed, it will start ringing automatically when someone crosses the limit. Using this speed tracker project, you can also able o know your driving speed in the form of chart. It's the system which will represent your vehicle driving speed in the form of bar graph.
Benefits
Its GPS tracker will identify your vehicle location, by which you can know your vehicle current location.

Its speedometer will help you to inform about your current driving speed.

Using its automatic alarm ring, you will be notified when you crosses the speed limit.

Its digital data monitor will provide all information in one touch.

Maintain your travel logs with speed summary, so that you can analyze at later time.

Excellent graphical interface which makes it easy to use.
Download Project