Android Smart Tendering Android Project
Introduction of Project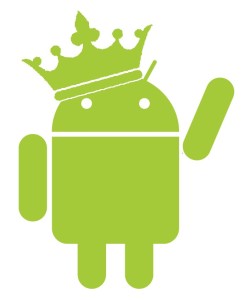 Smart Tendering android project is useful for the persons who want to know the details of all tenders which are issued by the Indian governments. It's the android app, by which persons can able to know the openings and bid details of any tender while they are on their way. All the information will be available on their hand and using this information, such candidates can participate in online bidding. It's the system, which lets the people to know the details of tender by which they can make proper analysis before start bidding to get particular tender.    
                                              This app will not limited to particular region of India. Using this app, persons will able to get the opening tender details from different regions of India. Before using this particular android app, you have to make registration after downloading this app on your smart phone. The registration will be mandatory for the persons, who are using this app for the first time.
Functions of Smart Tendering
Using this smart tendering android project, you will able to know the quotations and the contact information of the concerned person and their website. Apart from these information, you will also able to know, what is the opening amount, opening and closing date of particular tender, the region for which the tender has been opened etc. There is also an option to set alert settings, by which, if you not able to check the details through smart tendering app, any new notifications on opening of tenders will be sended to your email directly.                                                                                                                                    Using this smart tendering android project, you can also make online bidding for particular project. It's the app, which also store your data like, the list of tenders which you have already checked, you can save any particular tender details, what was your last bid for any particular tender etc.
Benefits of Smart Tendering
It's the system, which allows to filter your search and get tender details on your required field.

Regular updates and notification to your email.

All the latest information will be provided from all different regions.

Protect your data and related information by keeping your password secure.

Password recovery system by using your email.

Free to use and able to use its updated version, when available in coming future.
Download Project