The main objective of the Revenue Recovery System project is provide a completely transparent, responsive and optimized Revenue Recovery System. Another purpose is for the speedy generation of reports to maintain the monthly, quarterly, half-yearly and annual statistics. This Revenue Recovery System project will completely automate the existing system of revenue collection, reducing the burden on District Collector. The revenue collection will be become easier, speedy as well as flawless when it comes to collect revenue from heads like educational cess, stamp duty etc.
Existing System
Revenue Recovery System is a tedious task when it comes to villages. All data is maintained manually and there is no transparency. So the system is more prone to corruption. Moreover generating any report will take a huge time and manual effort. Even after that, one cannot be sure that the data provided is complete in all respects and not missing. Further adding, it becomes very difficult to monitor at different levels like District level, Mandal level and Division level. The data flow is simply non-systematic, unsecure and highly time consuming.
Proposed system
The new fully automated Revenue Recovery System will remove all the inconsistencies imparted by the existing system. All the revenue recovered reports can be generated by a single mouse click by just specifying the time frame (monthly, quarterly, half-yearly or annually). Even the graphical representation of the data over a time frame can also be generated for a better understanding of the scenario. This Revenue Recovery System software will certainly enhance the functionality of the revenue department by providing it the required transparency, responsiveness and security. Definitely it will reduce the manual effort wasted in report generation thus reducing the work load of the higher officials. As the data provided will be completely authentic, it will help in better analysis of the revenue recovered till date. With everything going flawless, work can be completed in the given time frame as well as level wise abstraction of data become easier. This software had additional advantage of storing and keeping a backup of the data.
Revenue Recovery System Snapshot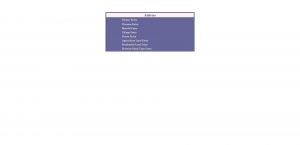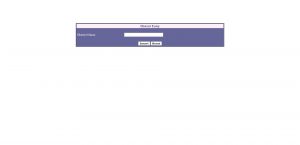 Revenue Recovery System Modules
The Revenue Recovery System comprises of three modules:
Entry Module: All the revenue related information will be entered here and will be directly stored in the database.
Report Generation module: This module will help in report generation. You can easily view the monthly reports, quarterly reports, half yearly reports and annual reports. Even the graphical data reports are also generated here.
Site Administration module: This is the admin panel of the software. The admin has the complete authority over the software.
Hardware configuration
Processor Pentium IV

Processor speed 2.4GHz

RAM 512 MB

Monitor Standard color Monitor

Hard disk 40 GB

Floppy drive 1.44 MB

CD drive LG 52X

Key board Multi Media Standard 102 keys keyboard

Mouse Scrollable 3 buttons
Software configuration
Operating system Windows 98/2000/XP, Unix/Linux

Language Java/ Servlets/ JSP /Swings

GUI DHTML

Back end Oracle

Web Server Apache Tomcat 6.0
Download Project