Oracle Eligibility Criteria and Placement Papers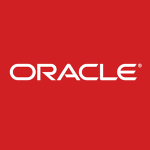 Oracle Corporation is one of the largest database and application software developer company. The Oracle was the first company who incorporated SQL Language in their DBMS Package.This company was founded by Larry Ellison in the year 1977. The initial name of Oracle Corporation was Software Development laboratories. Oracle Corporation is an America based Multinational Company having its headquarter Redwoodcity , California,United states of America.
 The technologies used for development of software in Oracle Corporation are
Core and Advanced Java or J2EE.

C/C++.

Unix/Linux.

Oracle DB Programming such as PL/SQL.

Shell Scripting.

Siebel.
Oracle Selection Process Eligibility required to appear in placement session

Candidates should have above 65% marks in Class X,Class XII.

Candidates should have above 70% or CGPA 7.00 in post graduation or bachelor engineering course.

Candidates should have more then 2 years of study gap.
Note :- Candidates who have completed their engineering or professional degree course from distance learning will not be eligible to apply for Oracle.
Oracle Salary :- As a fresher initial starting salary will be between Rs 4 lakhs to 4.5 lakhs and may go upto Rs 6 lakhs depending on the Institutions such as for IIM , IIT..etc.
Oracle Selection Process

Written test .

Technical test.

Group Discussion.

Technical Interview.

HR Round.
All stages are elimination round and in each stage most probably 30 to 50 candidates will be disqualified. You can download Oracle Placement Papers from below this post.

In Written test questions will be asked from two sections and these sections will be :-
Analytical and Logical reasoning – Quantitative aptitude,number series, alphabet series,general reasoning and problems related to dice.

English Grammar and comprehension – Errors, Antonyms and Synonyms, Passage, One word substitution…etc.
Total duration of the written exam will be 1 hour and 15 minutes. 30 minutes will be given for analytical and logical reasoning and 45 minutes will be given for English section.To get pass in the written section your english grammar section should be strong.
During technical test there will be three sections from which questions will be asked.All questions will be objective type with multiple choices.To get pass in the technical test your fundamental skills related to these three subjects should be strong :-
C/C++/Java.

Unix/Linux System or Network Administration.

SQL/PL-SQL.
Download Oracle Placement Papers
Important Questions of SQL asked in HR Round 
Oracle Technical Interview Questions