Amdocs Placement Papers and Eligibility Criteria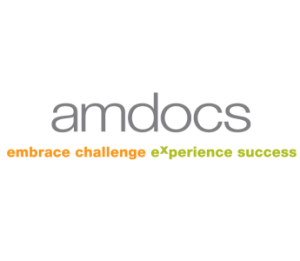 Amdocs Limited was established in the year 1982 in Israel. Its headquarter is at Chesterfield,Missouri, United States of America. The founder of this organization is Morris Kahn. The Chief Executive Officer (CEO) is Eli Gelman and the President cum CFO of this company is Tamar Rapaport Dagim. This company develops software's and provides services for Telecommunication Industry, Entertainment Industry. It also develops software for Satellite, Media and Advertising Industry. It is also one of the Consulting and services company.
Major Services provided by Amdocs
Business Consulting.

Maintenance and Support.

Outsourcing.

System Integration and Testing.
Eligibility and Amdocs Placement Papers
Candidates should have a Bachelor Engineering degree/ Post Graduation degree in Computer Science/ Information Technology/ Computer Application.

Candidates should have above 75% in the Current academic programer.

Candidates should not have any current backlog.
Amdocs Selection Process
Written Test.

Technical Test (Coding Section).

Group discussion.

Personal Interview cum HR Round.
Amdocs Details of Written Test
Written test will have 3 sections. Total number of questions will be 60 and total duration of the written test will be 1 hour and 10 minutes. 10 minutes will be given for filling your personal details.
Quantitative Ability / Numerical Ability – 20 Questions.

Logical Reasoning –  20 Questions.

English Comprehension – 20 Questions.
Technical Test Details
There will be three languages and you will have to select one from : C/C++/Java.

SQL/PL SQL.

Unix.
There will be 20 questions from each sections and each sections will have a maximum of 20 minutes. For detailed exam pattern of Amdocs refer previous Amdocs placement papers given at the end of post.
Group Discussion is not compulsory,but it is taken on the situation if demands.If number of candidates will be more then they will organize a group discussion and this will be an elimination round for most the candidates based on their performance, thinking ability, and knowledge of English vocabulary.
Amdocs HR Round 
In this section, case studies are presented  before the candidate to perceive his reaction and his/her communication skills are tested. Amdocs Limited expects teamwork and team spirit from the candidates and their answers should reflect this attitude. Typical question is: You are a project manager of a big multinational project.There is a person X, assigned to you who has the best technical skills required for the project,even better than you.But he wishes to be the project manager ,which the management does not permit,due to which he threatens to quit.All others in the group are not as competent.Talk yourself out of this situation pretending that the interviewer is the disgruntled employee and explain the necessary action.
Under this sections some of the questions will be asked from that sections which you have not studied,so be intelligent which making your resume and do not make entry of any language which you know properly and not mentioned in your resume.
 Download Amdocs Placement Papers
Amdocs Limited Questions Paper