Android Radiation Reducer Project
Project Overview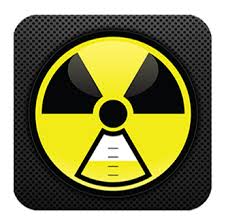 As you android phone doesn't always get strong signal and because of weak signal strength, more chances of radiation occurs. Using the android radiation reducer project, the radiation which is emitted by your phone will be reduced and making a good impact on your health. Whenever your smart phones gets connected to other networks of mobile provider, you either making a call or receiving a call. During this transmission time, high percentage of radiation comes out, which causes bad impact on your health. Because of different radiation, you have to suffer from health disease like brain cancer, skin problems, eye problems and many more.          
                         These radiation basically emitted, if your android phone doesn't able to get strong signal. Using this radiation reducer project, it will reduces the chances of occurring by seventy percent. Apart from signal strength, it's the project which also increases your smart phone battery strength. If your smart phone battery power can be saved, you will get more power to enjoy the services provided by your android phone.
Proposed System
You are in dangerous situation, when the radiation is higher and if occurs during your call time. It's the time, when you phone is close to your brain and ear by which you can have health problem. It's the system, which cares about your health and take immediate action before you can use your phone. Once the signal will be received by your phone, it will measure the percentage of it.                                                                                                                                                  If the signal received having low percentage of radiation, you will not be notified. If the strength is more and processing work is going on to reduce the percentage of radiation, the appropriate alert message will be displayed before using your android phone. Using this radiation reducer android project, it can help you to reduce the radio wave signal strength and helps to maintain your health.
Benefits
Using this app, it able to identify the area where the radiation strength is strong.

Its automatic reduction system take adaptive measure to reduce such radiations.

Prior notification and alert notice, so that you can understand what to do in such situation.

Better way to save your battery power will be suggested by the system itself.
Download Project