Block Call Android Project with Source Code
Project Overview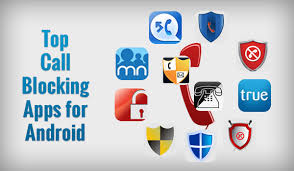 Block call android project will able to blacklist the numbers which you want and give relieve from unwanted callers. It not only allow to block numbers but many other features. Through this block call android project you can decide yourself and set your priority through this project, what to do with these unwanted number. Whenever the black listed number will make call to your phone, your phone will not ring. You can directly send their calls through voice mail server, if allowed otherwise not. It's the best android project which relieves you from unwanted telecallers which wastes your time and sometimes cause the case of frustrations.
Existing System
In previous system, there was no proper facility of blocking unwanted numbers. If any numbers which are not saved to your phone, users were not able to make their verification. There was no provision to look up from previous call history. Blocking number doesn't meet our requirements. You sometimes spam these numbers, which may be beneficial to you in some cases. So there was no proper choice while selection, given to the users. Users were not able to categorize their contact list in the form of blacklist and whitelist.
Proposed System
It's the android project, through which you can control your calls. It allows you to enter the numbers manually and make it blacklist. Even incoming calls can also be made blacklisted immediately. It's the android project which also allows you to save your contacts to any external file and even create the backups of your file. Through this app, you can take advantage of various facilities like make scheduling for blocking calls for all contacts or for particular saved or unidentified numbers. It's the block call android project by which you can enable this app after rebooting your android phone or by anytime at your convenience. Users can also select the time range between which the calls should be blocked and send the blocked calls to the voice mail server.
Features of this project
Using settings, users will able to make mutable to the unwanted calls.

Users will get the facility to pick up the blocked calls and hanged up such calls.

Can categories the list of unwanted calls, black list callers and white list callers.

Easy interface through icons, by which users can select their choice easily.

Users will also able to create online backup of black listed and white listed contacts separately.
Download Project