Safe Cab Android Project with Source
Project Overview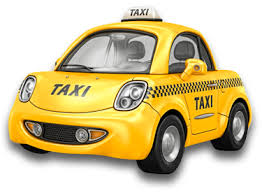 Safe cab android project is one such project which will responsible to provide taxis during your journey time. When you are in need to hire taxis for travelling purpose use this app and based on the information received from this app, taxi driver will able to get your location and available to provide you the service. This app is really helpful in metro city where there is more traffic problems and you have to wait in line to take token from taxi stand. This system uses the feature of GPS using which the taxi driver will locate you using its google map and with the help of GPS compass.
Existing System
It's truly said, whenever we are in hurry, we will not able to get things as per our requirements. Same thing happens when we are in need of taxi's to reach at time to our destination. Sometimes we are at place where there is no facility of any taxis and other travelling sources, so we have to be the sufferer or we have to pay more to take this service. Even when we don't have extra cash money, we cannot able to hire taxis.
Proposed System
Using this safe cab android project, you can travel safely and without any worry. Using this app, you just have to click on service demand and the nearest taxi driver travelling under particular location will locate you, by which you can travel easily and at affordable price. To make payment process easier, no need of cash is required. You can make payment by using your debit and credit card and the confirmation of your payment will be transferred to your email and to your mobile number. You will also able to get details of vehicle and the driver who will provide you the service and response time of this system will be given within three minutes.
Features of this project
This safe cab android project will able to identify your location and send the message to nearest service station.

Payment can be made using various convenient means like cash payment within taxi, payment through credit or debit card with fully secured system.

No extra charges, thus affordable travelling.

Location finder using google maps and GPS has been introduced, to get identified in one click.

All registered taxis will provide this service, so no chances of theft, thus travel risk free.
Download Project