Smart Polling Android Project
Project Overview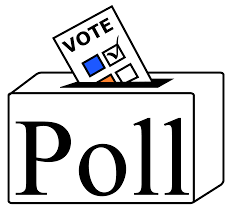 Smart polling is a simple android based application which can be used for getting simple idea. It can be used in different scenarios like to know, person of the year, which is the favourite hero of year 2014 etc. It's the voting app, which do not require registration for the end users. The admin or the person who will conduct the polling activity will get various tools by which, you can create your polling environment in minutes. Its optimized code will help to easily load and even access in low speed connection of internet. There are lots more feature which you will through this android project, first and foremost is, open source.                                                                                                                                         You can get various plugins by which you can share your activity on different social networks. Using smart polling android project, you can share the polling app, ask different questions or customers or end user reviews and get submitted their results on central server. You don't have to count the results manually, rather, you will able to get the results by pressing result options. The result will be presented in graphical chart format, by which you can analyze the result in just a second.
Proposed System
Using this smart polling android based project, end users do not faces any difficulties as because they don't have to make registration before submitting their answers. To make your polling fair, you can set end date and time for your polling activity. If the given date and time expires, no one will able to cast their vote or make poll using this android app. To make simple polling environment, the admin of the polling activity can add upto five questions per polling. Using the power of internet you can reach globally and get the exact idea and opinions of users who have participated in this polling activity.
Benefits
It's the best polling app to get the reviews of end users.

This particular android polling system is suitable for business point of view.

Graphical report which makes clear conclusion.

Time based expiry system of polling assured that no fake activity has been involved.

Suitable and best suited, as it is reachable to billions of users using social media plugins.
Download Project